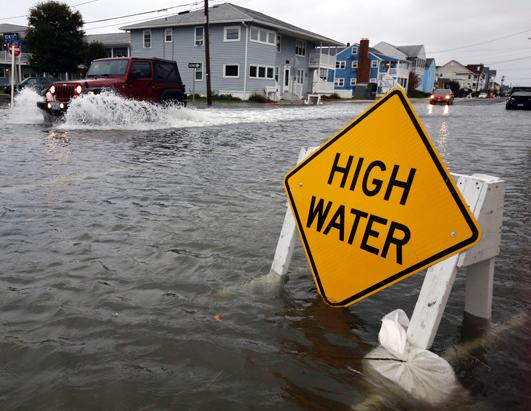 A car goes through the high water
as Hurricane Sandy bears down on
the East Coast, Sunday, Oct. 28,
2012, in Ocean City, MD.
(Credit:

Alex Brandon/AP Photo)
Your donation is urgently needed to assist the people impacted by recent disasters, such as hurricanes, storms, and floods. Your contributions to the 2012 Disaster Fund will save lives, rebuild homes, and restore hope.
Catholic Charities agencies provide critical disaster services to people of all beliefs. Agencies across the country are constantly monitoring, and responding to, natural disasters of all kinds and are fully prepared to assist families and individuals with shelter, food, and other immediate and long-term needs.
Catholic Charities USA is a nonprofit 501(c)(3) organization (EIN/tax ID number: 53-0196620). Your donations are fully tax-deductible to the extent allowable by law. To make a secure donation, visit Catholic Charities by clicking
here
.